Last Updated: 12/29/2002
---
Vertical-Lift Doors
One feature seen on a very few show cars which looks really cool is vertical-lift doors, famous from their long use on exotic supercars like the Lamborghini. This would actually be a useful feature sometimes too, by making entry and egress easier in tight parking situations. There's even a company making these for the Civic, with plans to introduce a kit for the Integra soon. The cost? $1600! Ouch. Maybe I can design my own.
Integras with Vertical-Lift Doors
Offensive Weapons Systems
Traffic here in Phoenix is really rough! Some of these might help.
Hover Conversion
I plan to add this when I get my Mr. Fusion reactor installed.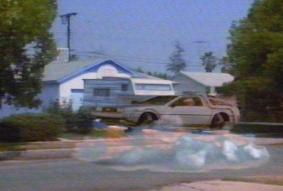 Hover Conversion